malaytapir.org
conservation project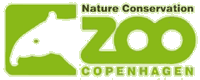 OTHER ACTIVITIES
MICRO HABITAT STUDIES
In 2005-2006 DWNP employed five research officers at Institute of Biodiversity. One of these, Miss Nor Zalipah Mohamed, was assigned as the MTCP counterpart and is working directly with the project. In addition, Miss Zalipah is conducting a tapir microhabitat study, which aims at identifying the type of habitat preferred by tapirs. Rather than assuming that a home-range is homogenously utilized by a respective individual, the study makes use of 60 waypoints recorded for two radio-tagged tapirs and measures the floristic composition in a radius of 10m around each point as well as certain soil parameters. Since the waypoints represent exact locations of tapir presence this study can provide a very important understanding of the habitat preferred by tapirs in the wild. Subsequently, the data will be used to identify "tapir-habitat" in the rest of Malaysia.
The study collaborates with The National University of Malaysia (UKM – Universiti Kebangsaan Malaysia) and apart from being integrated into the MTCP, the project supports the study with a RM 16.000 study grant.
DNA STUDIES
Since Sumatran tigers and orangutans have proven to be subspecies of their mainland and Borneo cousins, there is a fair chance this may be the case of tapirs as well. Therefore, establishing firm knowledge about the species relationship between, in particular, Sumatran and mainland individuals is important.
An earlier demonstrates that the tapir phylogeny is poorly resolved using cytochrome c oxidase subunit II gene (COII). The COII data suggest that three distinct tapir mitochondrial lineages exist, a South American (represented by T. terrestris and T. pinchaque), a Central American (represented by T. bairdii) and Asian (represented by T. indicus). This study aims at characterizing tapir DNA using mitochondrial DNA (mtDNA) and nuclear DNA to clarify phylogenetic relationship and population structure of the Malay tapir in Peninsular Malaysia.
In 2006 the DWNP acquired in-house facilities to carry out most of the DNA work and the MTCP collaborates with research officer, Mr. Jeffrine Rovie Ryan, and supports this study with a grant of RM 15.000. The study was initiated in November, 2006.
The MTCP intends to promote a similar study in Indonesia for Sumatran tapirs.
BEHAVIOURAL STUDIES IN SEMI-CAPTIVE CONDITIONS
The DWNP has renovated two large enclosures (5ha and 100ha) at the tapir captive breeding centre at Sungai Dusun. A local MSc student, Miss Chris Too, at UKM has commenced on studying the behaviour of tapirs after release in the 5ha enclosure. This study under semi-natural conditions is important in order to extract information on, in particular, tapir's social behaviour and how they establish possible territories. The study is supervised by Dr. Shukor Mohd. Nor from UKM and the MTCP supports this with a grant of RM 12.000 to cover necessary transportation, per diem and labour support for a duration of 18 months.
The study commenced in October, 2006, when the first tapir individual was released into the 5ha enclosure. The project will continue after Miss Chris has completed her MSc, however, with tapirs released into the 100ha enclosure. The study forms an important part of the captive breeding programme promoted by DWNP.
CAPTIVE BREEDING
In 2005 the former Sumatran rhino captive breeding centre at Sg. Dusun was converted into a Malay tapir research and breeding centre. Captive breeding may eventually support wild population by offering extended genetic variation to small isolated sub-populations of tapirs.
This study aims at characterizing the reproductive cycle by a) establishing a plasma progesterone profile and b) analysing semen morphology and quality. The results will provide useful information about the reproductive status of male and female tapir in other captive facilities throughout the country and enable utilization of breeding individuals to increase captive population.
The study commenced in November 2006 and will be conducted at Sg. Dusun and at Melaka Zoo, which includes a total of 15 individuals. The study will continue for 1-2 years.
The MTCP supports the study through the university MSc. study fees (approx. RM 2600 per year) of the Miss Koo Lilia and is supervised by Dr. Zainal Zainuddin from DWNP.